Pro exhibition tournament
The 6 pro players will play a pro tournament, they will be divided into 2 groups. The first 2 players of each group will qualify for the semi finals. The finale will decide who will be the winner of the first ever Belgian Darts Gala.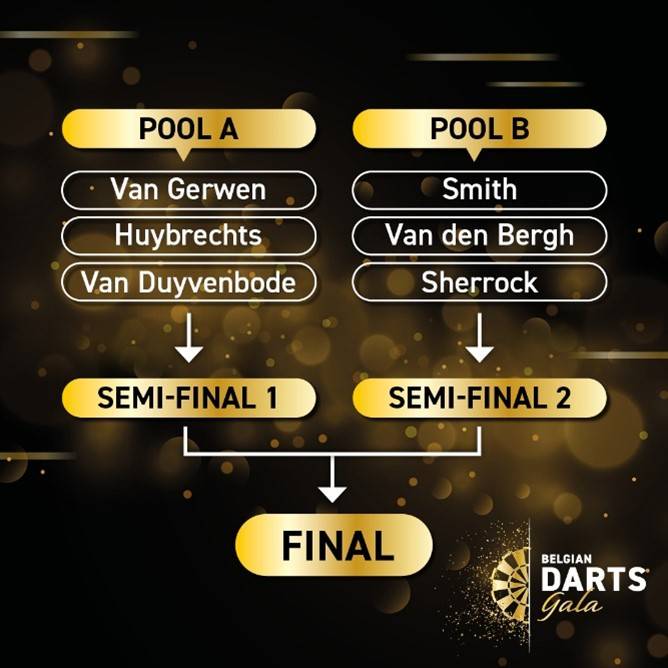 As darts has been booming in Belgium in the last years, this sport desserve his own award ceremony. We will be handing out several awards.
You can vote here for two awards and that's not all: if you vote for the players winning the awards, you will have a chance at winning a dartboard, signed by Michael van Gerwen at the Blåkläder Darts Open!
The voting for the Belgian Darts Awards has ended. Thank you for voting so massively.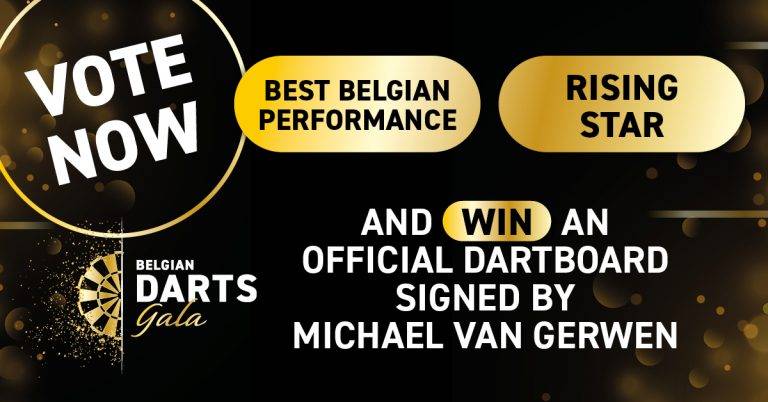 Duo matches where the pro players will team up with a Belgian celebrity, fun guaranteed!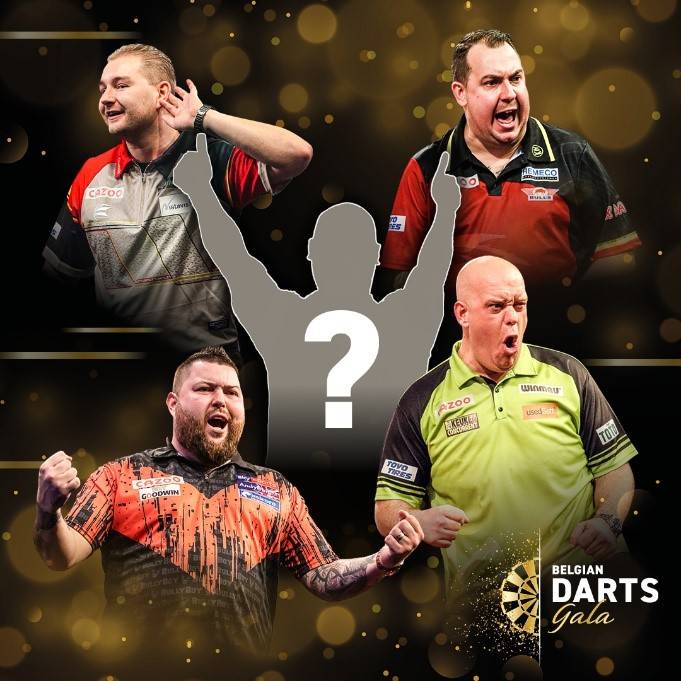 Offical afterparty @ Versuz
Everybody is more than welcome for the official afterparty at the Versuz! This famous nightclub is the perfect place to close a perfect evening.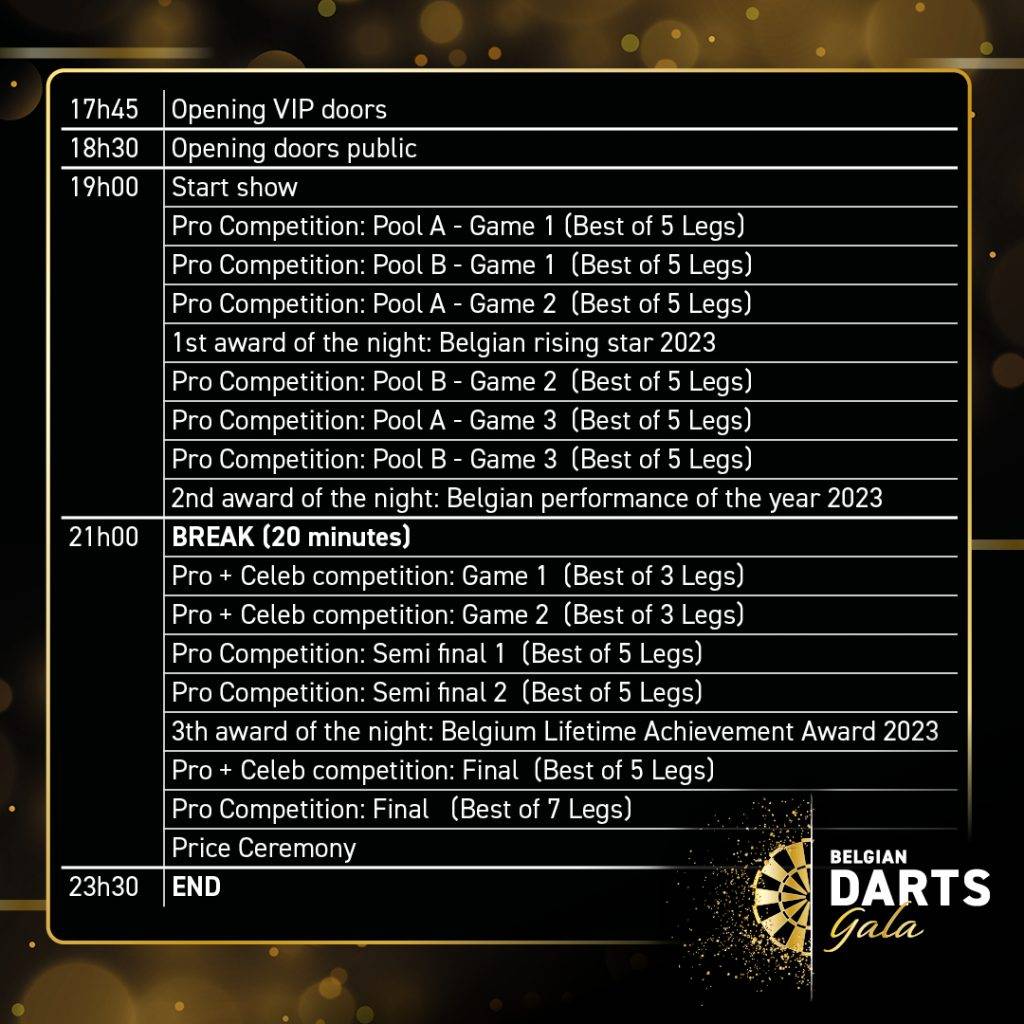 Start show
Pro Competition: Pool A - Game 1 (Best of 5 Legs)
Pro Competition: Pool B - Game 1 (Best of 5 Legs)
Pro Competition: Pool A - Game 2 (Best of 5 Legs)
1st award of the night: Belgian rising star 2023
Pro Competition: Pool B - Game 2 (Best of 5 Legs)
Pro Competition: Pool A - Game 3 (Best of 5 Legs)
Pro Competition: Pool B - Game 3 (Best of 5 Legs)
2nd award of the night: Belgian performance of the year 2023

BREAK (20 minutes)
Pro + Celeb competition: Game 1 (Best of 3 Legs)
Pro + Celeb competition: Game 2 (Best of 3 Legs)
Pro Competition: Semi final 1 (Best of 5 Legs)
Pro Competition: Semi final 2 (Best of 5 Legs)
3th award of the night: Belgium Lifetime Achievement Award 2023
Pro + Celeb competition: Final (Best of 5 Legs)
Pro Competition: Final (Best of 7 Legs)
Price Ceremony