The Belgian Darts Gala may welcome 6 top players for its first edition. Besides our 2 Belgian toppers Kim and Dimitri, none other than Michael Van Gerwen, Michael Smith, Dirk Van Duijvenbode and Fallon Sherrock will be present. Ambiance & atmosphere guaranteed!
Participating pro players
The players who will come to Hasselt for the Belgian Darts Gala, are really world-class players.
Besides our Belgian top players Kim 'The Hurricane' Huybrechts and Dimitri 'Dancing Dimi' Van den Bergh we are welcoming 4 other stars: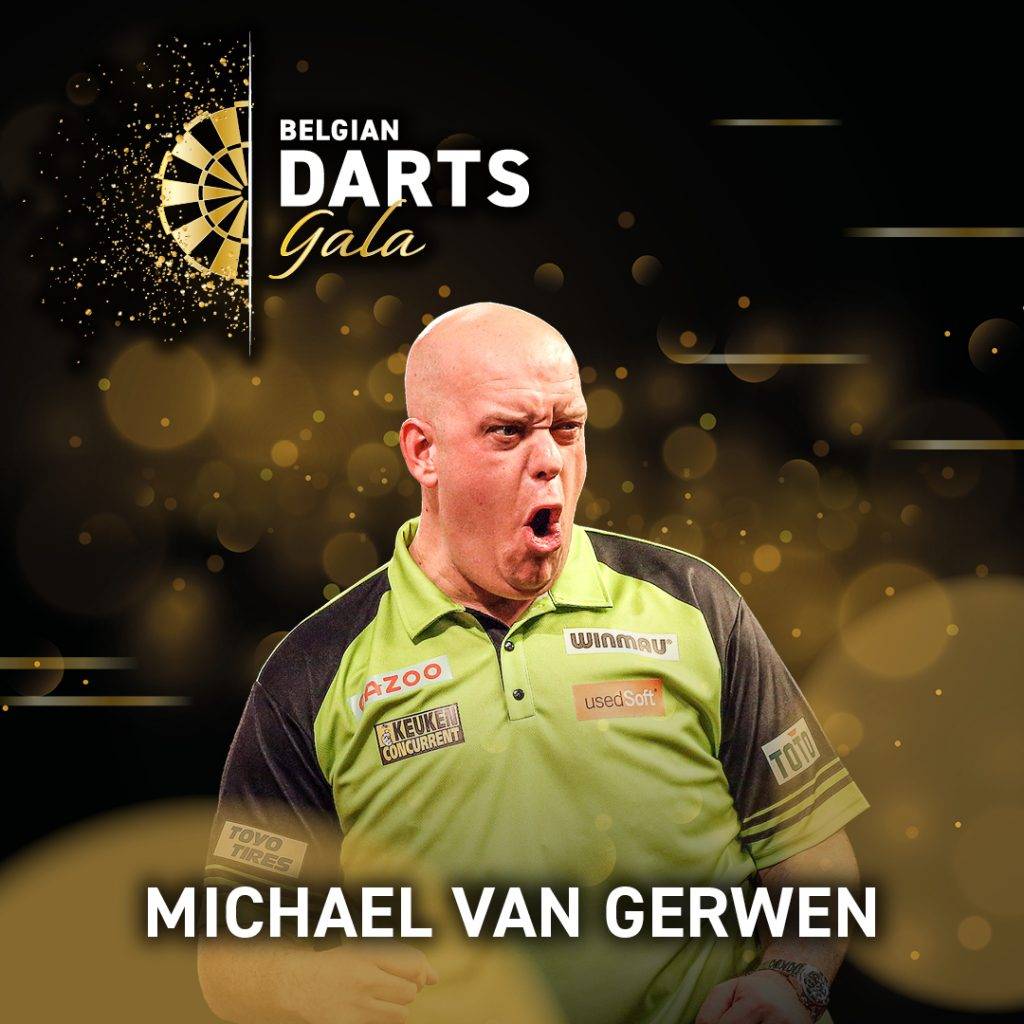 'Mighty Mike'
He has established himself as one of the game's all-time greats following a decade of darting dominance. Michael van Gerwen is the most successful, still active darts player of today. The Dutchman got his nickname "Mighty Mike" also because of his emotional way at the oche.
PDC ranking 2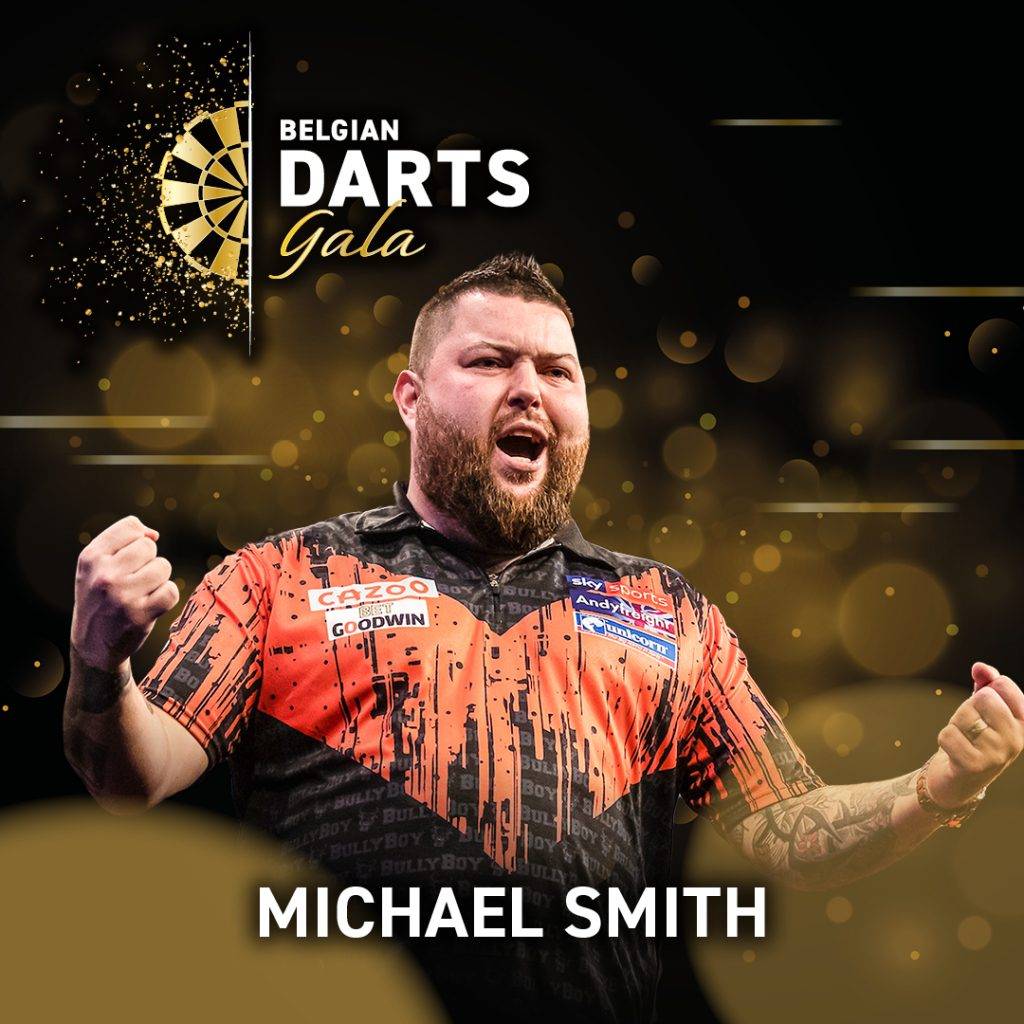 'Bully Boy'
Smith, crowned World Youth champion in 2013, joined the PDC as a teenager and has since developed into one of the premier players in world darts. Today he is one of the most famous darts players especially with his Grand Slam of darts win in 2022.
PDC ranking 1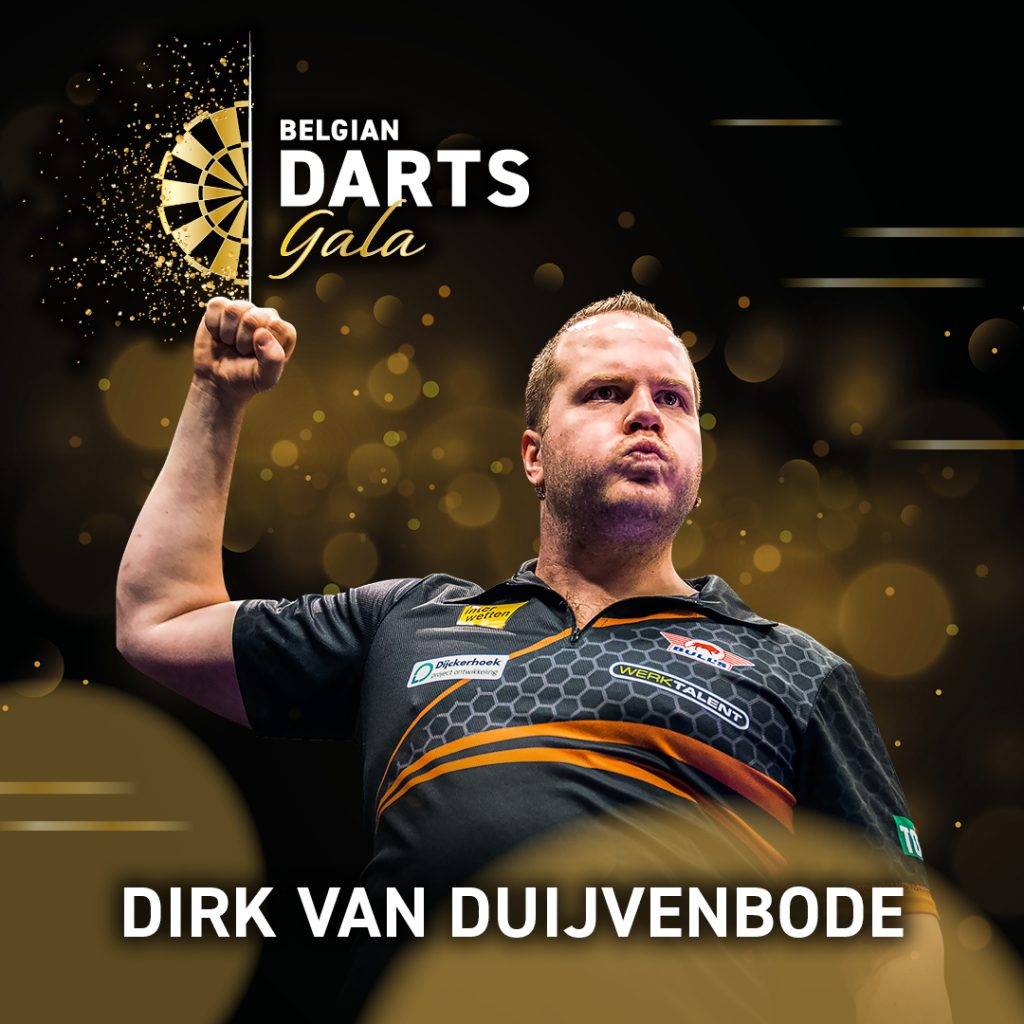 'Aubergenius'
He is known for his energetic walk-on, combined with hardstyle music. More recently, hehas become known for his job on an aubergine farm, which has led to him having the nickname 'Aubergenius'.
PDC ranking 11
'Queen of the Palace'
She plays both in the World Darts Federation (WDF) and in the Professional Darts Corporation (PDC) events. In 2019, Sherrock became the first (!) female player to win a match, and subsequently, two consecutive matches, at the PDC World Championships. The event saw her earn the nickname "Queen of the Palace" from the name of the venue, the Alexandra Palace.
WDF ranking : 47